Stats:
Webmistress:
Casey
Webhost:
Dreamhost
Coding:
Casey
Design:
Casey
Number of Vids:
52
Views:
Disclaimer:
Harry Potter is the property of J.K. Rowling and Warner Bros. Star Wars is the property of George Lucas and Lucasfilm. Yu-Gi-Oh! is the property of Kazuki Takahashi, 4Kids, etc. Supernatural is the property of Eric Kripke, Warner Brothers/The CW, etc. Kingdom Hearts is the property of Square-Enix, Disney, etc. I don't own any of these franchises. I do, however own DVDs/Blu-Ray discs/Games from them. I just like to play in a small part of these as a fan of these shows/movies. I also don't own the songs—the CDs they come from, yes, but the songs used belong to their recording artists and labels.
Containing Flashes
Okay, those of you who use Vegas or Movie Studio probably hate the fact that flashes or certain cross-effect transitions don't stay within your pan/crop settings (like widescreen). Well, I've figured out three different ways to stop that.
Method 1
First, cut your first clip of your vid and have it with its FX, pan/cropped, etc.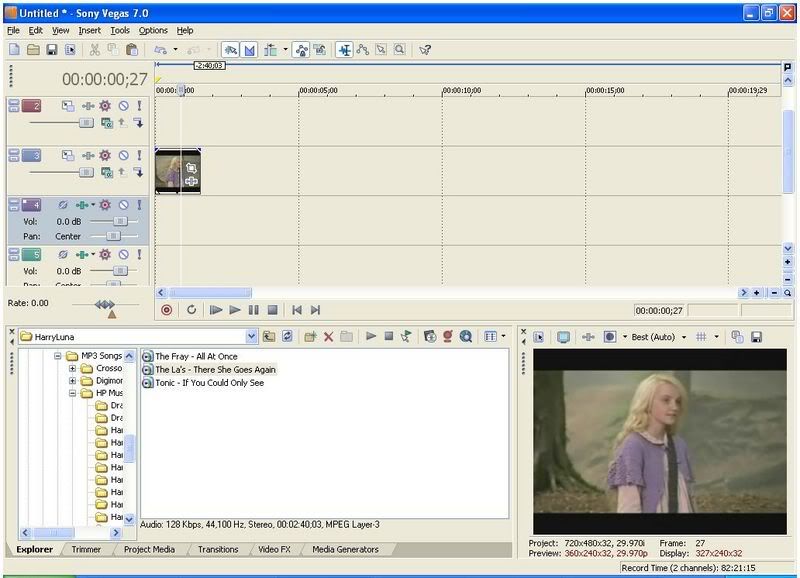 Next, go to the button named "Properties" (or just hit the keys "Alt+Enter").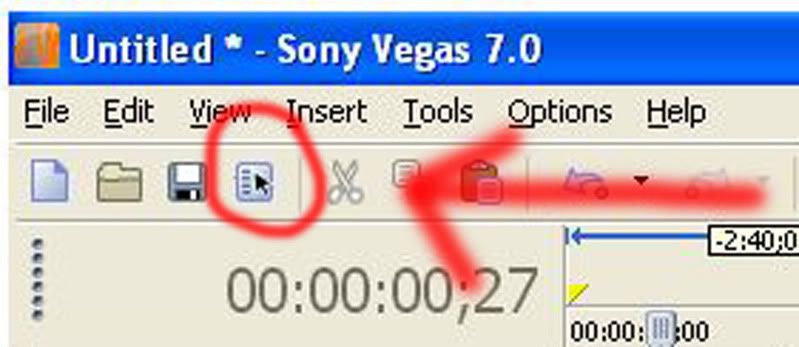 This will bring up this window: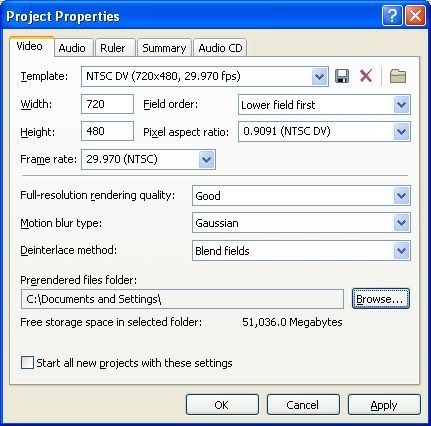 From here you can decide on the size of your video, and if you want it in widescreen. [I've found that NTSC Widescreen (740x480, 29.970 fps) works alright for me.] You can also choose rendering quality, the audio style you like, anything.
---
Method 2
Render your vid without the audio, then reload the rendered vid onto a video track above your audio. Then pan/crop to the settings you had before.
---
Mehtod 3
There's also going to Media Generators > Solid Color. Pick black, then pan/crop it to border your clips. (Make sure they're on the video tracks above your clips for the vid.)
I hope one of these three methods helps.
____________________________________________________